On Tuesday 29th January ,"Plannervision2019″ brought together a fantastic line up of industry speakers to share their expert views on Television.
Jill McGrath
Opening the breakfast seminar was Jill McGrath, CEO of TAM Ireland. Jill spoke about how consumers adopt new media alongside old and these these media co- exist – even for "millennials"
"The "old" rules of brand building still apply"
To view Jill's slides click here
Matt Hill
Speaking next, Matt Hill, Director of Research and Planning at Thinkbox, brought attendees through their latest piece of research about building a better understanding of the different needs that drive our viewing behavior. The qualitative research was conducted in the UK and then the quantitative survey was conducted in both Ireland and the UK. The quantitative part of the survey helps us to better understand the range of viewing occasions and size the amount of time we are spending in the various "needs".
"The data across the UK and Ireland is remarkably similar. What we can pull from that is that there are some universal needs as to why we watch TV."
To view Matt's slides click here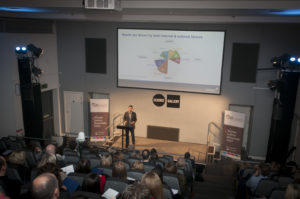 Julian Dobinson from TAM then spoke about measuring the future of TV and the challenges and possible solutions. He discussed how the TV set will continue to be the dominant source of AV viewing but we need to measure unidentified viewing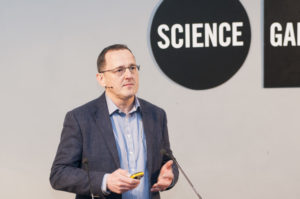 Client Panel
Our client planel discussion featuring Justine Donohoe – Brand Communications Planning and Insights Lead at Vodafone Ireland, Marie Collier – Marketing Communications Manager VHI and Robert Sheehan-Media Manager at Lidl Ireland presented some fantastic insights. Justine spoke about the importance of TV in driving emotion for their campaign.
"Its very easy to agree that TV is unparalleled as a medium that gets you emotionally involved and emotion is what we wanted to do." "Long-term consistent investment in emotional advertising allowed us to stand out from our category and allowed us to deliver financial objectives for the businesses also"
Marie then spoke about media effectiveness and the importance of getting the right media mix
"TV and VOD proved to be our highest return on marketing investment."
" You always need the right balance between emotional and tactical and always need a purpose for each medium. "It just all has to make sense"
To view Marie's slides click here
The final presentation was from Robert Sheehan from Lidl. He firstly confirmed that there is no plans to get rid of the "Lidl Leaflet"! He then followed with an explanation of how TV was instrumental in closing the positioning/reality gap for Lidl (from low prices to value for money), when they moved from more rational to brand led advertising. "TV build the brand for Lidl".
He also spoke about how important it is to get the creative execution and the video placement strategy correct-"make the ads relevant to people". 
To view Robert's slides click here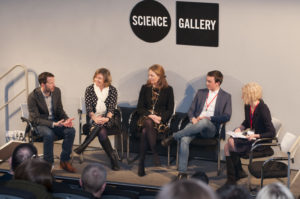 The morning finished with a client panel discussion, with all the speakers discussing how to promote marketing internally within their organisations to colleagues at Board/C-suite level and the importance of presenting both the rational (facts and figures), and the emotional (importance of the brand) arguments.
Among other things ,the conversation also covered the importance and power of great creativity and the importance of likability –"make ads that people laugh at, that people can enjoy or that can tap into their passion points."
A special thanks so all our speakers and contributors who came together for a great day of information and insights. Through entertaining talks and discussions they offered a lot of food for thought for all those in attendance