Peter McPartlin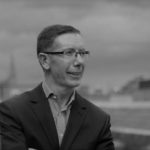 Peter has 40 years experience in the Irish media and marketing industry, working with some of the country's largest agencies and best-known brands.
He was CEO of Today FM, Ireland's largest independent radio station, for four years to December 2015. 
Peter has won a range of different accolades within the industry including 3 Gold All Ireland Marketing awards and two AdFX awards.
He is passionate about media and music and writes and speaks regularly on various aspects of both industries. He is a council member of the Marketing Society of Ireland and former board member of the Direct Marketing Association, IAPI, and Independent Broadcasters of Ireland.
Zoe Harkness-Head of Planning, Thinkbox
Zoe started her career in sales, working for ITV and also Channel 4. Then she switched sides and worked for top media independent PHD as a Senior Account Director. After six years there, she was lured back to the sales side to work for Sky Media, first as Sales Controller for Discovery Networks and then as Sponsorship Controller for Sky Networks. She also worked as Planning Director for an independent sponsorship agency, Sponsorvision, before joining Thinkbox as Head of Planning.
Fiona McCann-Sales Director, 4Sales/Medialink Ireland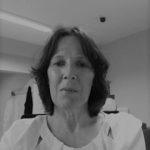 Fiona is Sales Director of Medialink/ 4Sales Ireland. She joined Medialink in 2003 and has responsibility for Ad Sales for all Channel 4's Irish Opt-Outs and the Northen Irish Market .Fiona previously held senior Ad Sales roles at Channel 4 in London. Fiona is a member of TAM POG and TAM Marketing Committee. She is a director of Digitize.
Paula McCarthy, Head of Virgin Media Solutions.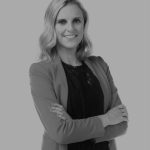 Paula McCarthy joined TV3 in 2004, having completed a BBS degree in UL and a postgraduate diploma in advertising in Fitzwilliam Institute.
Having begun her media career in spot advertising sales, Paula moved into the Sponsorship & Promotions division of TV3, overseeing the exponential growth of that division as Brand Solutions Director. In 2016, Paula was promoted to Head of Sales, overseeing the launch of the Virgin Media Solutions brand at the same time. In 2018 she was promoted to Head of Virgin Media Solutions. Paula holds overall responsibility for Virgin Media Television's advertising revenue through spot, partnerships, VOD, events and the upcoming launch of addressable advertising.
Paula sits on the management board of Virgin Media Television and is the current chair of TAM Ireland.
Jill McGrath, CEO, TAM Ireland
Jill McGrath has been CEO of TAM Ireland since 2012.  Jill has worked across the entire spectrum of the Irish Ad business. Her career has included working in Ad Agencies, the Press, Radio, Online and now the TV Industry. On the client side Jill was Marketing Director in FM104 for many years and set up the first online dating site in Ireland Maybefriends.com. Jill is a Graduate of the Marketing Institute and recently completed Mark Ritson's mini MBA in marketing.
Julian Dobinson, Research Consultant, TAM Ireland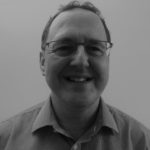 Julian started his career as a media planner at Saatchi and Saatchi and Zenith Media, and then spent a few years in econometrics consultancy OHAL before joining ITV where he was Head of Research. He joined Sky in 2000 just as the migration to digital was taking off and was Research Director at Sky for 18 years, managing Sky's audience research through a time of great innovation and change. During this time he represented Sky on the Boards of both BARB and TAM Ireland and also developed the first set top box return path data panel of its kind in the world. He joined TAM Ireland as Research Consultant in March 2018.
Simon Crisp, Media Consultant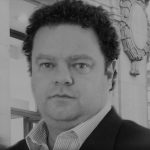 Simon has over 30 years of experience in the media, technology and marketing sectors, having worked with Ogilvy in London, Mindshare (in both Dublin and London) as well as MTV. He is former GM of Group M Ireland. He is also a former CEO of Kinetic's EMEA division and co-founded the adtech business Adwalker which was floated on the London Stock Exchange. Simon is currently a Media Consultant.
Mark James, Consultant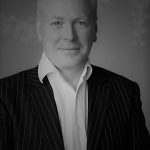 Mark has a strong strategic planning background forged through years of experience working in media agencies – here in Ireland, as well as the UK and across Europe. He has worked in most of the major agency networks across nearly every advertising category there is, and his work has been multi-award winning along the way. These awards include a Cannes Gold Lion, Media & Marketing Europe awards, and most recently an IAPI ADFX Gold award for Long Term Effectiveness