Who to contact
TV has an unrivaled ability to create success for brands and businesses both in the short-term and the long-term. However, for first-timers wanting to make the step up to TV advertising, it can seem a little daunting, which is why we've put together this section of the website to guide you through it all
Broadcasters
With advertising available on more than 50 channels available in Ireland, the breadth of programming content provides a wealth of opportunities for advertisers. This enormous diversity, ranging from broad appeal to the very specific, enables marketers to reach both mass and niche audiences. Airtime sales for each channel are handled by a Sales House. Below you can find out which channels are represented by different Sales Houses in Ireland and get the top line on their portfolios.
RTÉ

RTÉ One speaks to all audiences with a mixture of high-quality drama, lifestyle,
current affairs, and factual programming, serving as a trusted source for entertainment and news. RTÉ2 is home to more youthful programming. Irish sport, comedies, and documentaries are the staples of the channel.
Contact RTE Sales about buying airtime: mediasales@rte.ie
Virgin Media Television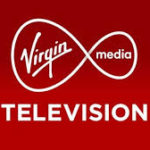 Virgin Media Television is the Ireland's largest commercial broadcaster with three nationwide channels, Virgin Media One, Virgin Media Two and Virgin Media Three, targeting all segments of the population due to our broad range of programming. With nearly 50% of the schedule originated content, Virgin Media Television is home to Irish Drama, Current Affairs, News and Lifestyle shows combined with major Soaps, Sport and Entertainment formats which appeal to both the key decision makers in Irish homes as well as younger demographics. Advertisers can avail of a range of opportunities on Virgin Media Televisions' TV channels or on our on demand broadcast service, Virgin Media Player.
Contact Virgin Media Solutions about buying airtime: sales@virginmedia.ie
Sky Media Sales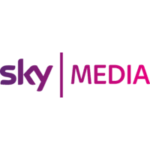 Sky Media has the largest and broadest portfolio of channels in Ireland allowing advertisers to access engaging content and reach highly desirable audiences across dedicated channel genres including Entertainment, Sport, News, Documentaries and Children's Entertainment.
The breadth of the 35+ TV channels includes Sky owned channels; Sky Sports, Sky News, Sky One, Sky Atlantic and Sky Witness and media partner channels; Discovery, MTV, Nickelodeon, Comedy Central, Dave, Gold & CBS Reality.
Contact Sky Media about buying airtime: skymediaireland@sky.ie
4 Sales Ireland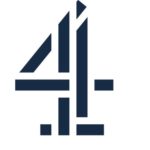 4 Sales Ireland is the home of younger, upmarket Irish TV audiences . The channel portfolio of Channel 4, E4, More 4 and Film4 offers award winning news & documentaries, top quality drama & entertainment , original comedy and films.
Contact Channel 4 Sales about buying airtime: Jean@medialink.ie or Rob@medialink.ie
TG4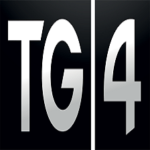 TG4 is the Irish language public service broadcaster. Its mix of Music, documentary and sports coverage have earned particular praise.
Contact Tg4 Sales about buying airtime: amillington@posttv.ie
Eir Sport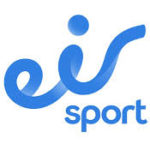 Eir Sport provides viewers with local, national and international sports with a particular emphasis on GAA Allianz National Leagues, Guinness Pro 14 and F1 Grand Prix
Contact Eir Sport Sales about buying airtime: john.purcell@eirsport.ie
Agency partners
If advertisers need any further help when contemplating any form of TV advertising you can get it by appointing a recognised and reputable media agency. They will understand your business objectives and help you plan to achieve them. Creative agencies are also trusted partners. IAPI (Institute of Advertising Practitioners in Ireland) publishes a list of its member agencies at https://iapi.ie/members