On Thursday the 14th of September, the TAM Ireland seminar, 'Plannervision" brought together leading minds in the TV advertising market. The seminar was created to allow attendees to gain a deeper understanding of the TV advertising market and to understand the opportunities that exist in the current marketplace.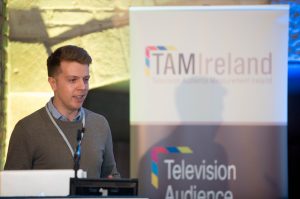 Shane O'Leary
Opening the breakfast seminar was Shane O'Leary, Strategy and Insights Manager with Group M, and he spoke about having a less biased approach to TV advertising.
"When it comes to TV in this market, there tends to be two extremes. One is the luddite view that TV is everything, and the other which is the zealot view that digital is everything. My approach is to integrate these and to think a little about the middle ground and how we can gain the benefit of a halo affect from thinking about TV AND digital, rather than thinking about TV OR digital ". 
To view Shane's slides click here
Matt Hill
Speaking next, Matt Hill, Director of Research and Planning at Thinkbox, echoed Shane's comments.
"In terms of the future of TV, there is an exciting opportunity where TV is going to use the best of the online world in terms of address-ability, dynamic ad delivery and real time. Televisions are becoming connected, and if you take that connectivity and combine it with all the premium qualities that TV delivers (full ad view throughs,a full screen, sound on, high quality brand safe content) -that's where the future of TV lies"
To view Matt's slides click here
Client Panel discussion
Our client plan discussion featuring Damien O'Neill Head of Marketing from Allianz, John Tolan Marketing Director at Boyne Valley Group and Geoff Scully Managing Director Littlewoods Ireland presented some fantastic insights. John echoed Matt's earlier comments about the future of TV. He also went on to explain that his core objective is to reach new consumers by engaging them.
"We advertise to cause some change in how people who don't currently use our brand, feel about it. TV does the job very well of reaching people who don't currently buy into our brand." He also spoke about moving from looking at creative output and how it makes a consumer THINK about a brand, to how the advert makes a consumer FEEL about a brand. "Advertising really works when it gets to the heart and not to the head".
 Geoff and Damien spoke passionately about the need for media and advertising agencies to get to know the consumer that their client is trying to target.
"The more you know that can add to the understanding of our customer, then the better will be your decisions in terms of purchasing media your clients behalf". Geoff spoke about how brands are looking for a deeper personal insight into who it is they are talking to, and not just information about demographics.
Jill McGrath
Following a break for lunch (and networking) the seminar resumed with an update from Jill McGrath-CEO of TAM Ireland.
Jill brought everyone through the structure of TAM Ireland and wide variety of studies and research that TAM undertakes.
The newly relaunched TAM website was introduced to attendees, showing how it will help planners in their day-to-day jobs with updated sections such as  Resources where there are "nickable slides", monthly TV overviews and explanatory videos.
Finally, Jill provided a progress update on the Vista project and gave the audience a sneak peak of phase 2 of the Data Integration work which will be launched shortly.
To see Jill's presentation in full please click here
Nigel Walley
Nigel Walley, MD of Decipher, gave an entertaining presentation on the "The Emerging TV Landscape" with an emphasis on redefining platforms-"I want to sit in the bathroom and watch football on my ipad- is that TV or digital?"
He concluded by saying that "TV is the most innovative digital media, where by it reabsorbs and reinvents all innovation for its own purpose. TV has had a decade of reacting but it is beginning to drive change".
To view Nigel's presentation in full please click here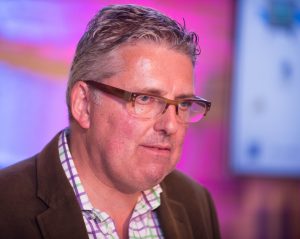 Broadcaster Panel
The theme of this discussion was "What next for TV Advertising" and the panel was made of up representatives from RTE, TV3, SKY and Channel 4.
Gavin McAulfe from RTE spoke about getting creative with TV live advertisements
Representing TV3, Paula McCarthy spoke about video on demand and gave an insight into some best in class uses of it.
Aideen Tompkins brought us through advances in Sky's Adsmart technology and gave an overview on how it can work for clients.
Finally,Rob Ramsey from Channel 4 spoke about the great innovations and partnership Channel 4 have worked on, particularly around the Paralympics.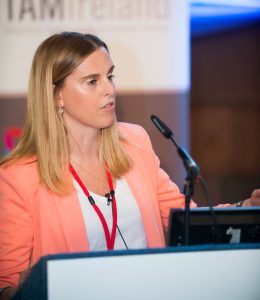 A special thanks so all our speakers and contributors who came together for a great day of information and insights on today's Television landscape. Through entertaining talks and discussions they offered a lot of food for thought for all those in attendance.