February sees some favourite programmes returning to our screens alongside some great new series. Check out some of the highlights below.
Ireland's Got Talent TV3 from Saturday 3rd February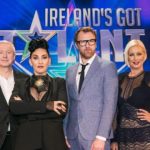 The Irish version of the talent show (that is broadcast in 58 different countries!) launches on Saturday 3rd February. The four judges will be casting their eyes and opening their ears to a wide range of Irish performers, all hoping to land the first prize of an hour long TV special and €50,000 in cash.
Young Offenders RTE 2 Thursday February 8th at 9.30pm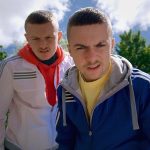 The six-part Young Offenders television series will debut on RTÉ2 on February 8, which will see the stars of the hit feature film reprise their roles for the small screen. The coming-of-age adventure follows Conor (Alex Murphy) and Jock (Chris Walley) as they navigate their awkward teenage years, coming up with schemes to distract them from the troubled home lives and inability to stay out of trouble in school.
Homeland Channel 4 from mid February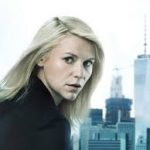 Claire Danes and Mandy Patinkin return for a brand new run charting the fallout of the assassination attempt on the life of President Keane (Elizabeth Marvel) who ended the season betraying Carrie Mathison by arresting 200 members of the intelligence community, including Saul Berenson. This new season – the Showtime series' penultimate – sees Carrie leave her job in the White House to take on the Keane administration back home in Washington D.C. to secure their release. Homeland returns in the US on 11 February 2018 with a UK premiere expected to follow on Channel 4 the following week.
Clubhouse TV3 from Thursday 1st Feb at 10pm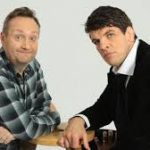 Presented by Mario Rosenstock and Donncha O'Callaghan, Clubhouse will feature current players, legends of the game and also guests from the world of entertainment, business and comedy. With unique content and fresh perspectives on all the action on and off the pitch, it will cover all bases for rugby fans, passionate and casual.
Save Me Sky Atlantic from mid February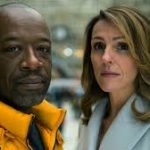 From the producers of the award-winning Line of Duty, Save Me stars Lennie James as a unique and unlikely hero. Save Me is the story of a most unlikely hero, Nelson Nelly Rowe (James), and his search for Jody, his missing daughter. A daughter he hasn't seen for thirteen years – more than half her life. Nelly's a charmer, a chancer, a lover, a fighter, a liar. And now an estranged father accused of kidnapping the daughter he's barely ever seen. On his way to finding Jody, Nelly will save lives, find others who have been lost, reunite loved ones, make enemies from friends, risk his life and the lives of others close to him and continually end up back on his feet after finding himself flat on his face. He's a man that faces a stark reality, as hard as it may be to admit, that in losing his daughter he finds himself.Features a stellar cast including Lennie James (Critical), Suranne Jones (Dr Foster) and Stephen Graham (Boardwalk Empire).
Bliss Sky One Wednesdays from February 14th at 10pm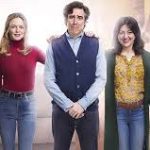 Bliss follows the complicated double life of Andrew, a successful travel writer who, through extenuating circumstances, finds himself living between two sets of wives and children whose existences are unknown to each other. Andrew, in a constant state of moral crisis, must find a way to balance his time and energies between his wife Kim and teenage daughter, while travelling back and forth across Bristol to his other family, wife Denise and their teenage son. As Andrew's two worlds become ever harder to contain, so does his sanity. And he finds himself going to increasingly drastic lengths to protect the two families he loves.
Allianz League TG4 weekends from the end of Janaury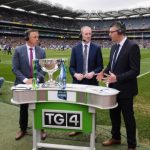 For the upcoming Allianz League, three games will be shown in full on Tg4 with extensive highlights of other games also to be aired each week. The highlight programme, GAA 2018, will also return to show all the highlights exclusively on Monday nights. Each Sunday will now consist of one live game followed by deferred coverage of two other games.
The Handmaid's Tale RTE1 Monday 5th February at 9.30pm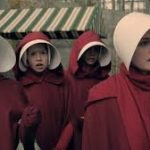 Adapted from the classic novel by Margaret Atwood, The Handmaid's Tale is the story of life in the dystopia of Gilead, a totalitarian society in what was formerly the United States. Facing environmental disasters and a plunging birthrate, Gilead is ruled by a twisted fundamentalism in its militarized 'return to traditional values'.