The nights are drawing in and its getting colder. Here's our pick of top programmes coming up in November to enjoy while you hibernate!!
I'm A Celebrity Get Me Out Of Here TV3 from mid-November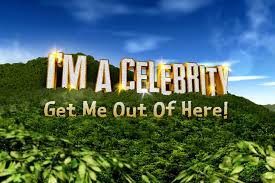 A fresh batch of celebrities are hoping to follow on from Scarlett Moffatt and become jungle royalty as our favourite jungle show returns to TV3 this month. Ant and Dec will both be returning to host another series, promising to be the best yet. Already there has been some big names linked to this year's series, including Saturdays star Vanessa White, former Coronation Street favourite Craig Charles, Jamie Vardy's wife Rebekah, Katie Hopkins and many more!
Nowhere Fast RTE 2 from mid-November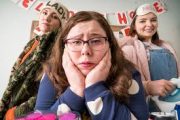 Nowhere Fast, the new RTÉ comedy from the mind of Alison Spittle, chronicles the hilarious trials of a boomerang generation as seen by returning millennial Angela. Fresh from a disaster in her media career in the big smoke, Angela goes home to lick her wounds and plan her next move.
Babylon Berlin Sky Atlantic from November 5th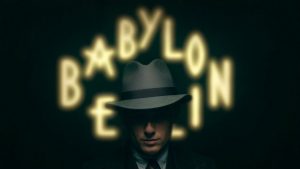 Based on a series of novels by German writer Volker Kutscher, the story follows German detective Gereon Rath (Volker Bruch), who is sent to Berlin to investigate a porn ring run by the Russian mafia. The period epic — with a reported budget of $45 million, is the most expensive German-language TV series in history. It is set against the social and political upheaval of Germany in 1929, when the world's most modern and progressive society is threatened by rising right-wing extremism and a world economy teetering on the brink.
AI (Artificial Intelligence) Season on Channel 4 from November 1st
To explore what the future of robots and artificial intelligence looks like, Channel 4 has specially commissioned a series of documentaries, including "Guy vs Robocar" (9pm on Sunday 5th November) which sees Guy Martin explore the future of motoring and self-driving cars – and take on an artificially-intelligent race car to see who is fastest. Can We Live with Robots (10pm on Tuesday 7th November) features Akram Khan, who looks at how robots are already co-existing with humans. Plus, Ask Jess (10pm on Thursday 2nd November) explores a future-world where intelligent robots interact with us as equals, offering advice to our most personal problems.
Science Week on RTE from November 13th-20th
Over the course of Science week and beyond, RTÉ will be putting science centre stage. Cloud Control: Who Owns Your Data? (RTÉ One at 10.15pm on Thursday 17th November) is an hour-long documentary about big data and digital fingerprints where Anne-Marie Tomchak (editor of Mashable UK) returns to Ireland to explore a world in which our digital fingerprints are being captured and exploited in all areas of modern life. As part of Science Week, RTÉ will take a stormy turn in November with Weather Live, a week-long special that will feature live broadcasts from weather observing stations such as Hook Head. Hacked (RTÉ One 9.35pm on Monday 14th November) looks at the growth of cyber-crime and asks if it's impossible to be fully safe and secure on-line.
Good Behaviour be3 Thursdays at 9pm 
Good Behavior tells the story of Letty Raines (Michelle Dockery, Downton Abbey), a thief and con artist whose life is always one wrong turn or one bad decision from implosion. Having just been released from prison, Letty's goal is to stay afloat and become reunited with her 10-year-old son and show up for the mandatory check-ins with her parole officer Christian. Christian, who carries his own demons, relates to Letty in a way that threatens his ability to do his job. However, a chance meeting with a dangerous hit man for hire threatens to set Letty's life spiralling out of control.
Rugbaí Beo TG4 weekends throughout November
It's a historic season for the PRO 14 this year with the Toyota Cheetahs and the Southern Kings from South Africa now also taking part. PRO14 Live games to be broadcast on TG4 this November include: 3rd November at 9.30pm Deferred Glasgow v Leinster. 4th November at 7.15pm Live Connacht v Cheetahs and at 9.45pm Highlights Southern Kings v Ulster. 24th November at 7.20pm Live Leinster v Dragons and finally on the 26th November at 5.00pm its highlights of Zebre v Munster.
Strike Back Sky 1 Tuesdays in November at 9pm
The hit action drama series of special ops agents caught in high-stake missions storms back to Sky 1. Season 6 sees an all new team, new enemies and new rules. With a dangerous terrorist on the loose it's up to Section 20 to find him.