If you are snowed in today (Thursday 1st March) and tomorrow (Friday 2nd) we have put together a list of  TV highlights to enjoy after a day of throwing snowballs!
Young Offenders RTE 2 Thursday March 1st at 9.30pm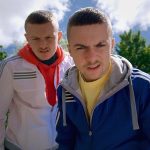 Tonight is episode 4 in the series where Conor and Mairead's much-loved fridge finally gives up on them. Remembering the item was originally bought in a town many miles away, Mairead decides that a family trip to that same place to buy a replacement will be just the thing to bond with her son. After some discussion Jock is eventually included, bringing along his keen navigation skills and unique sense of entertainment to pass the time. During the journey, all the travellers learn lessons about family connections
Serial Killer with Piers Morgan TV3 Thursday March 1st at 9.30pm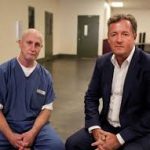 Piers Morgan heads to Missouri to meet Lorenzo Gilyard, better known as the Kansas City Strangler. Gilyard has never publicly spoken of his crimes before, but does so to Morgan, who, in a disturbing encounter, uncovers some of Gilyard's apparent reasons for murdering 13 women and girls between 1977 and 1993.
News & Weather Special TV3 Thursday March 1st at 2-4pm and 10.00pm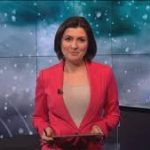 We know from Storm Ophelia that Irish people tune into live news/weather updates in their droves during major weather events. TV3's weather special will have reporters around the country to giving updates.
My Wonderful Life Sky 1 Thursday March 1st at 9.00pm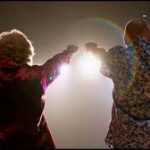 My Wonderful Life was commissioned by Sky in 2015 and produced over a two year period. It focuses on the emotionally charged 'legacy' aspect of terminal illness and allows people with life-limiting conditions to record messages and arrange gifts and surprises for their loved ones, which will be delivered after they're gone. In this, the 4th episode, A woman diagnosed with a terminal illness leaves personal messages, gifts and surprises for her loved ones, to be delivered after her death.
Grown Ups Comedy Central Thursday March 1st at 9.00pm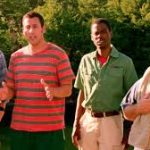 For something a lot lighter, the movie Grown Ups on Comedy Central should fit the bill! A man moves his family back to the town where he grew up, so his children can have the same upbringing he had. While he and his three childhood friends try to relive their lost youth, they discover their kids have a thing or two to teach them during the last day of school. Starring Adam Sandler, Chris Rock, Kevin James and David Spade.
Jamie and Jimmy's Friday Night Feast Channel 4 Friday March 2nd at 8.00pm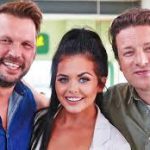 Scarlett Moffatt joins Jamie Oliver and Jimmy Doherty at their cafe on Southend Pier. Inspired by a Moffatt family party favourite, Jamie helps Scarlett create the Scotch egg of her dreams. He also cooks a posh twist on a comfort food classic – ultimate fish pie.
Britanna Sky Atlantic Thursday March 1st at 9.00pm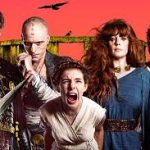 Britannia is the epic new drama from James Bond screenwriter Jez Butterworth. Set in 43AD, it follows the Roman army who, after Julius Caeser's earlier failure to conquer Britain, return to crush its Celtic heart once and for all. When they arrive, they find a land ruled over by Celtic warrior kings and queens. Tongiht is episode 7 (of 9) but the rest are available on Sky On Demand if you want to catch up!