An update on the TAM Ireland Streaming Meter project
THE STREAMING METER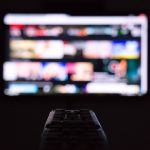 The mission of TAM Ireland is to measure all viewing across all platforms and devices in panel homes. The 'What we do' section of the website outlines in detail how we capture TV viewing behaviours but there are some newer aspects of viewing that cannot be captured by the existing metering. In particular streaming on digital devices is growing but is not currently a part of the measurement as existing metering technology only captures viewing on TV sets. For this reason TAM is rolling out a new technology, the Streaming meter, to capture viewing of streaming on all digital devices in the home.
The Streaming meter is attached to the broadband router in panel homes. It tracks the video streaming activity by any member of the household on any device, with their consent. The streaming meter will only track video streaming activity from a designated list of BVOD, SVOD and online video services, for example RTE Player, Sky Go or Netflix, and other types of internet activity are not tracked. All data collected from streaming meters in panel homes are subject to the same high data protection processes that are currently applied to TAM data.
A major benefit of the streaming meter is that it will allow us to better understand the totality of viewing. Unidentified viewing (TV set viewing that the existing TAM meter cannot identify) is increasing largely due to growth in viewing to SVOD and online video services, such as Netflix, Amazon Prime Video and YouTube, alongside Broadcast Video on Demand. The streaming meter will for the first time allow us to understand how these services are being viewed.
TAM has traditionally only monitored the TV set but as well as streaming on the TV set viewing to new services is also taking place on other devices in the home, whether that's a smartphone, a laptop, or a tablet. The streaming meter not only captures what is being streamed but also which device is doing the streaming allowing us to get a picture of the totality of the viewing in the household.
TAM are currently rolling out Streaming meters across panel homes and aim to create a panel of 300 homes with this capability.